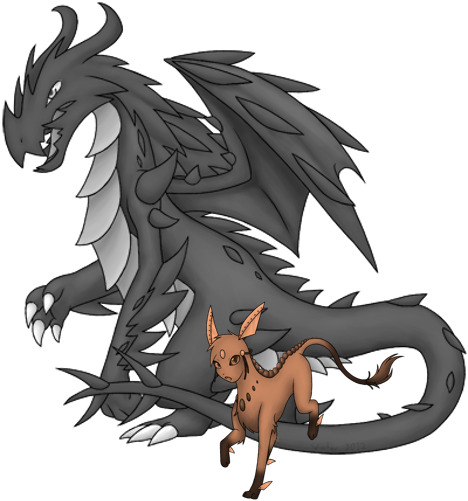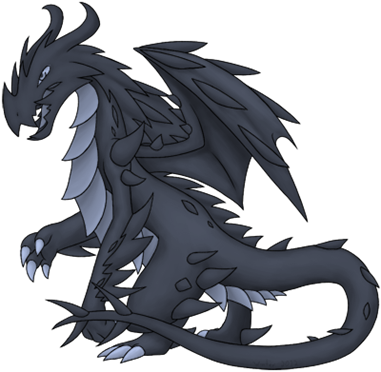 Grey
Gender
Male


Age
Aging Adult
Species
#???, Druddiking, the King Dragon Pokémon
Type
Dragon
Height
7'00" || 0.9 m
Weight
149.6lbs || 26.5 kg
Level
60
Ability
Mold Breaker
Nature
Bold
Characteristic
Hates to Lose
Moves
-> Superpower (Learnt)
-> Dragon Claw (learnt)
-> Hone Claws (Learnt)[color]
-> Shadow Ball (TM)
Song
[url=][/url]
Pokédex Entry
:
It's good deeds have granted it evolution. This Pokemon roams about the land, respected due to it's kingly status.
Item:
None.
Text Color
: #666666
- -- --- ---------- --- -- -
History
:
"This candle of mine... really is kinda warm..."
Appearance
:
The spikes on its tail have now grown up along its back and have become sharper then they where before. Its tail has grown longer then Druddigons, allowing it to do more damage when swung. The blunt horns on its head have now become dangerously sharp and have grown down the back of its neck. Its wings have now grown large enough to allow it to fly some distance before needing to rest, though it still cannot learn any flying type attacks.-Druddiking's Profile Entry
Grey is a large Druddiking with the condition of Melanism.
Personality
:
"Once evolved, Druddiking spends less time in the safety of its cave, and more time roaming the land. It has developed the urge to travel and help those that need it, much like he helped the pokemon that caused its evolution. It has grown in size, becoming a large kingly figure, and yet it can conceal itself well enough to not be spotted by humans. ."
-Druddiking's Profile Entry
- -- --- ---------- --- -- -
User Notes
:
-> -> Credit to Lost Eventide and Karkailse for Profile Layout

[/quote]
[color="#999999"]
Cupare "Coop
Gender
Male


Age
Adult
Species
#???, Oreon, the Iron Ore Pokémon
Type
Steel
Height
7'00" || 0.9 m
Weight
149.6lbs || 26.5 kg
Level
30
Ability
Hyper Cutter
Nature
Hasty
Characteristic
Impectuous and Silly
Moves
-> Superpower (Learnt))
-> Dragon Claw (learnt))
-> Hone Claws (Learnt)[color]
-> Shadow Ball (TM)
Song
[url=][/url]
Pokédex Entry
:
This Pokemons metal ears can vibrate at high speeds. Its believed to be sending out a coded message through the sounds they make.
Item:
None.
Text Color
: #666666
- -- --- ---------- --- -- -
History
:
"This candle of mine... really is kinda warm..."
Appearance
:
Oreon is one of the larger eeveelutions. It has keen eyes sight, able to see in even pitch black environments.Its able to use its steel hard plates on its paws and ears to cut through obstacles that get in its path. Though the fur coming out of its tail looks soft to the touch, it is actually very rough and can draw blood if touched the wrong way.-Oreon's Profile Entry
Grey is
Personality
:
"The pokemon is normally found around old abandoned mines where they used to dig up Iron Ore. Its not aggressive in nature, but is not afraid to attack if provoked or is defending its territory as well as if it believes it has been threatened. Its able to use its steel hard plates on its paws and ears to cut through obstacles that get in its path ."
-Oreon's Profile Entry
- -- --- ---------- --- -- -
User Notes
:
-> -> Credit to Lost Eventide and Karkailse for Profile Layout