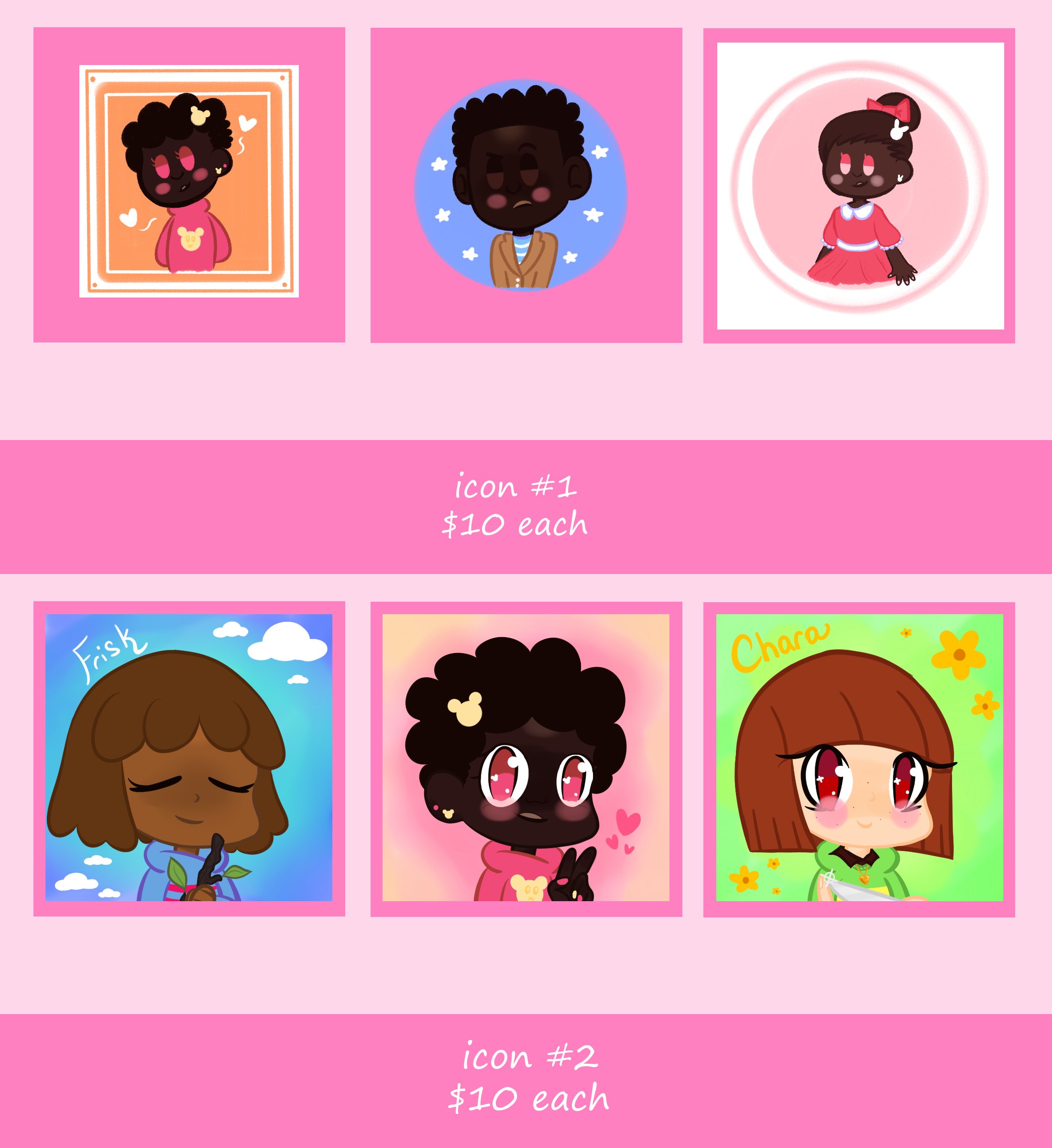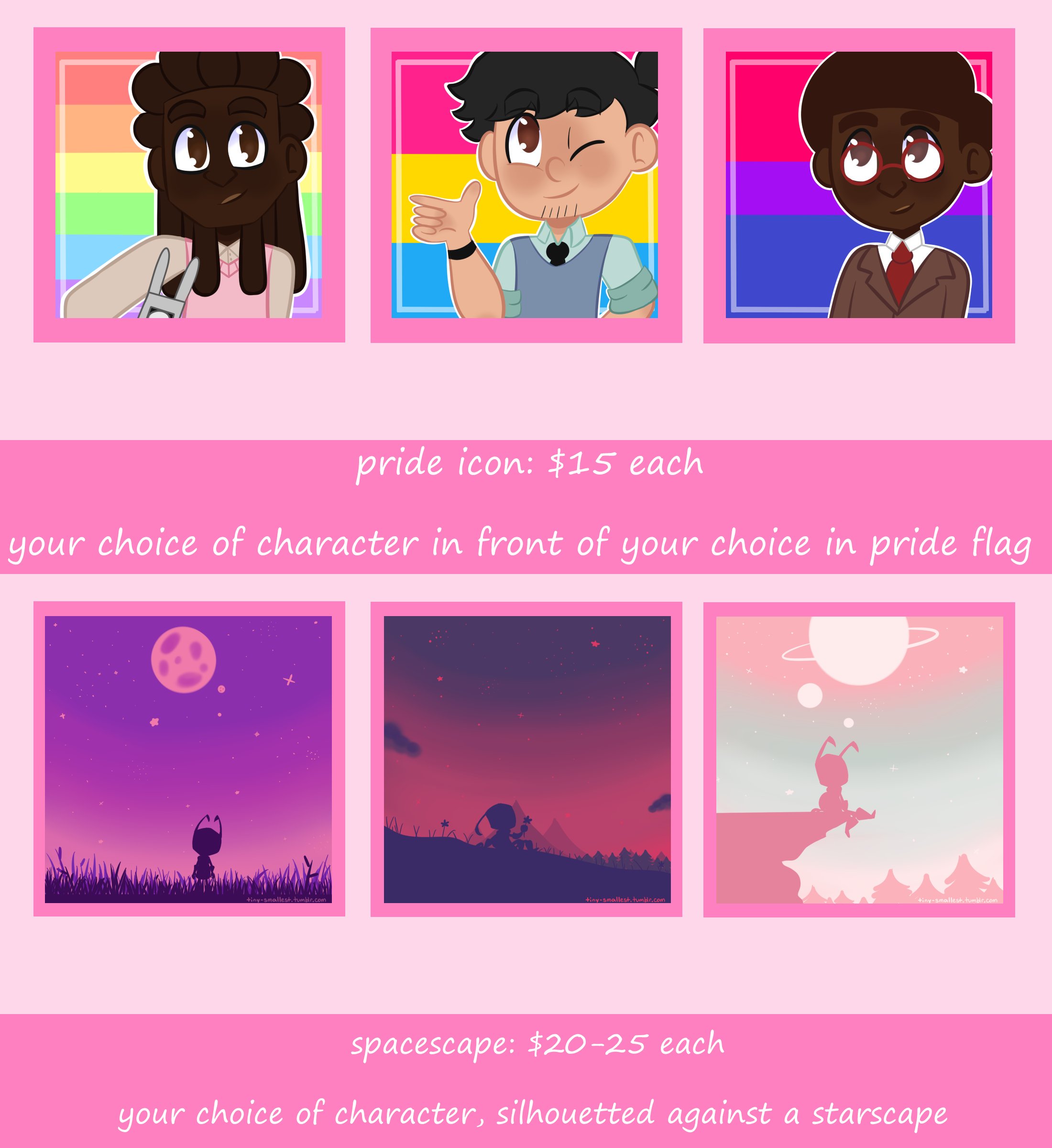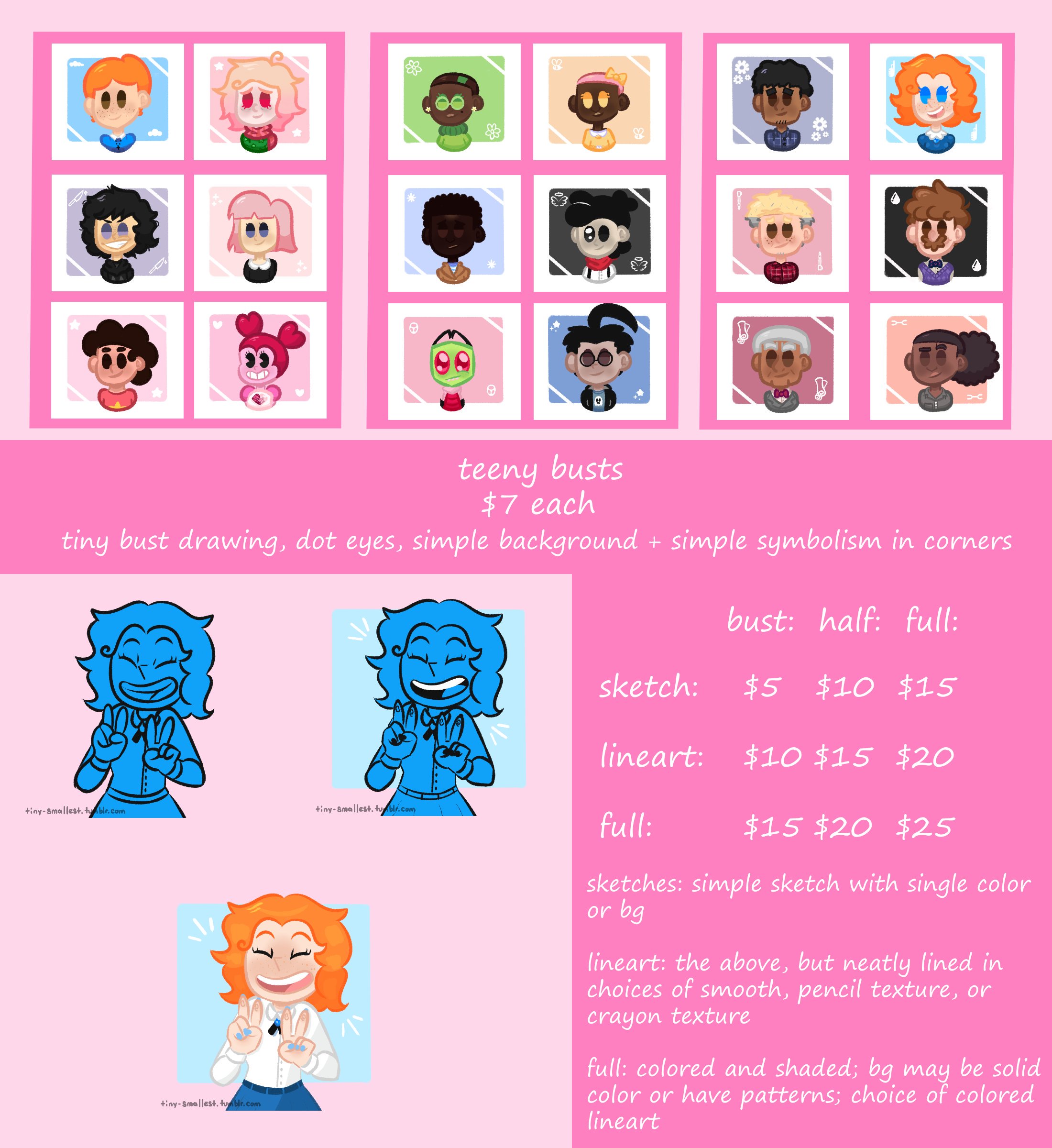 COMMISSIONS ARE OPEN!
Things came up and I need money so I'm opening commissions.
The buyer, of course, receives a watermark-free version. The watermarked version may go up on social media to show people what I'm up to.
I AM WILLING TO OFFER MORE THAN WHAT'S SHOWN HERE.
If you'd like to see more examples, or sift through my art for something that you might like better, you can check here (my tumblr) or here, (my deviantART). Show me an example of something that matches your vision more if none of these do it and I can price it for you.
And I'm more than willing to do fandom art!
WHAT I WILL NOT DRAW:
-nsfw
-mechs
-animals
-anthros
I simply lack the skill to do most of those, sorry.
I also reserve the right to decline any request I want.
Shoot me a PM for further discussion if you'd like to buy something! I ask for half of the money up-front and the rest upon completion, and only through paypal.
------
old info:

OLD INFO (saving because it may become relevant again later but otherwise, unless you're Sil and you're getting those characters for free by now because it's been so long, please disregard)

I am opening human commissions!

The prices will be 80 FP to 100 FP per profile; I need a description of the character as well as their personality so that I can figure out how I'm going to draw them.  I may pester you with further questions if I feel I need them, and I apologize for that.
Examples of my human art: