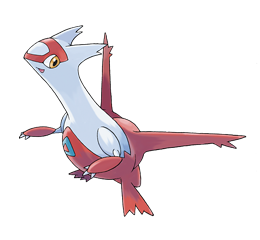 Easter Johto|Night(12)
I think we should head to Mt. Moon once he get there, it's a pretty good place to start, we may even find something useful there.
Latios said. Latias nodded.
Good idea, brother.
She looked to Jirachi, hoping she would agree. Mt.Silver came into view. Ah, what a glorious mountain.
Perhaps we should head to Pallet Town instead. The lab there may have more information for us then Mt. Moon, what do you say?
Her brother changed her mind. Latias pondered for a moment.
That seems like a better idea. What do you think, Jirachi?
Latias smiled at the Wishmaker.