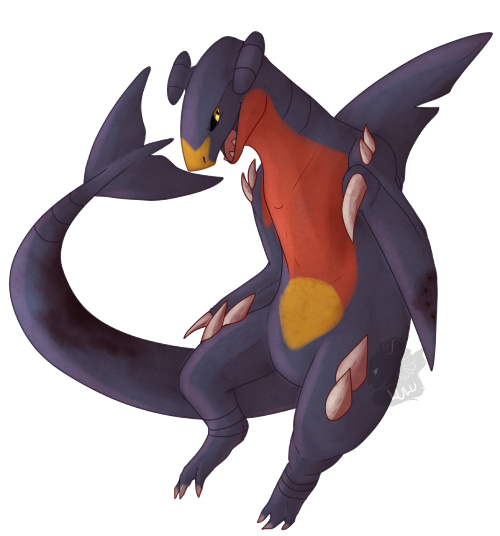 Hearthome City [South Gate]/Evening (89)
"You better, Rocket! Don't you dare go dying on us."
He couldn't promise that, of course. Nothing was written in stone, and the odds were certainly against him in this instance; at least half a dozen of them were charging and hollering down the street towards them. But he knew who he was and what he was capable of; he'd defeated foes twice his size as a young Gabite. Rocket was a warrior, and he'd show these bastards exactly what that meant.
"I'll see you later," he called behind him as the others disappeared into the rubble behind him. He faced his foes, raising his claws as they glinted in the dying sunlight, the blood of his previous foes still staining them.
The Pokemon at the front of the group, a Liepard, hissed as it lunged at him. The feline was fast; Rocket would give him that, but not strong enough to withstand a claw through the gut. He gagged on his own blood, writhing as he was impaled on the Garchomp's scythe. Rocket tossed the Liepard away, grinning as it landed in a blooded heap on the side of the road.
"COME ON THEN!" Rocket bellowed, slashing his other claw at a Staravia who thought he could sneak up on him. The group, enraged that they were clearly losing against just one guy, roared their fury and charged for him. One of them, Rocket noticed, disappeared into one of the side alleys. "WHO ELSE WANTS TO DIE?!"